We are excited to announce that our Limited Release 2012 Pinot Noir Block 9-115 was selected in Portland Monthly's annual Oregon's 50 Best Wines 2014. 2012 Pinot Noir Block 9-115 came in at number 26. There is extremely tough competition throughout the state with some phenomenal wines that were submitted.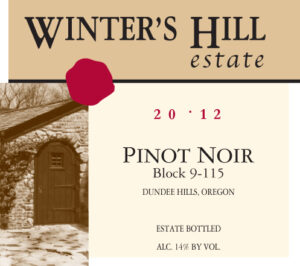 "97.1 Think dark cherry pie filling with notes of juniper and pine—perhaps infused with aromas from the protected Douglas fir woodland bordering this LIVE and Salmon Safe–certified vineyard."
You can check out the full Portland Monthly feature here.