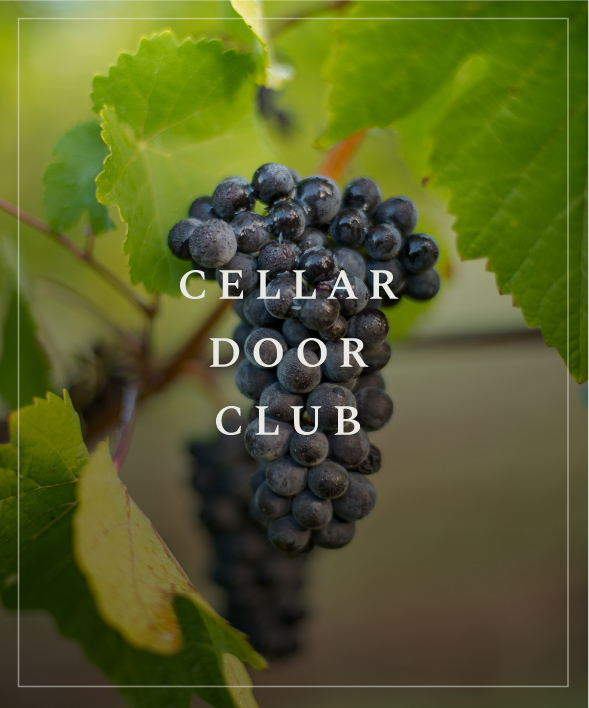 Enjoy Year-round Genuine Hospitality
Members of our Cellar Door Club enjoy Winter's Hill Estate throughout the year, with Spring and Fall Shipments, Exclusive bottlings of Pinot noir, Special Events, and Genuine Hospitality whenever you call or visit.
Reserved for our Members
We craft our Pinot noir in small batches, some less than 100 cases per year. These wines allow us to share the true terroir of our vineyards, and they are reserved for our members.
As a Cellar Door Club member, you will receive exceptional wines in every shipment. With over 30 years growing and making wines in the Dundee Hills, we are proud to deliver the highest quality in every vintage and are consistently rated 90+ by major critics.
Upcoming Member Events
Summer Celebration – August 27, 2023 Details Coming Soon
Fall Release Party – October 15, 2023 Details Coming Soon
October 2023 Release
2021 Chardonnay $44
2019 Pinot Noir Dundee Hills $49
2018 Pinot Noir Reserve $75

Membership Benefits
Free Ground Shipping and discounts up to 20% depending on your membership level.
Complimentary Tastings when you visit, and automatic savings when you order wine. Members always receive VIP treatment at Winter's Hill Estate.
Special Events just for members. We love to share our wines with our members, so we host a variety of special events and tastings throughout the year. Some events are a casual paring of food and wine enjoyed on our patio. Others are a guided tasting through barrel samples or a selection of older vintages. We always schedule our events well in advance so you can include Winter's Hill in your travel plans.
Special offers and close-outs. Everyone likes a sale, and our Cellar Door Club Members always receive the first notice and best price for any special offers.
Receive a selection of our new releases, or customize your shipment.

Six and twelve bottle members can select their wines from a list of our current releases, or older Library wines. Select just one wine, or mix and match. We're always happy to offer individual recommendations.
Club Options & Descriptions
Cellar Door Wine Club
The name of our Club, as well as the Cellar Door in our logo, ties us to our family history of immigration and craftsmanship.
When John and Lena Winter built their home, they hired a local metal-smith to create the curved hinges for the wooden door to their home. The original house no longer exists, but the hinges survived, and now grace the door to Peter & Emily's wine cellar in their home on the vineyard.