Chorizo Garlic Clams
These steamer clams in white wine, chorizo & garlic are sure to be the most flavorful clams you'll eat. The zesty broth is perfect to soak up with your favorite bread or pasta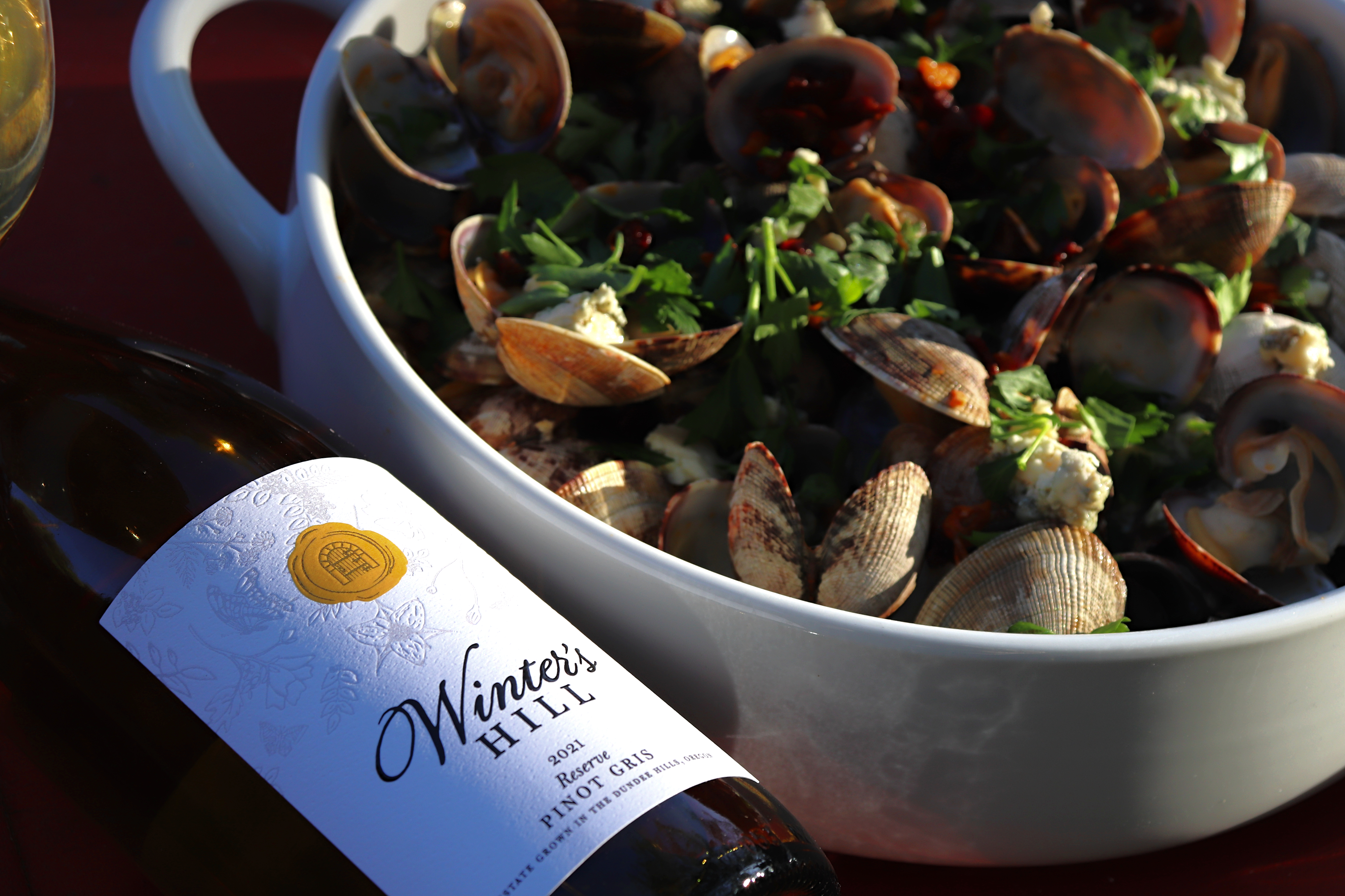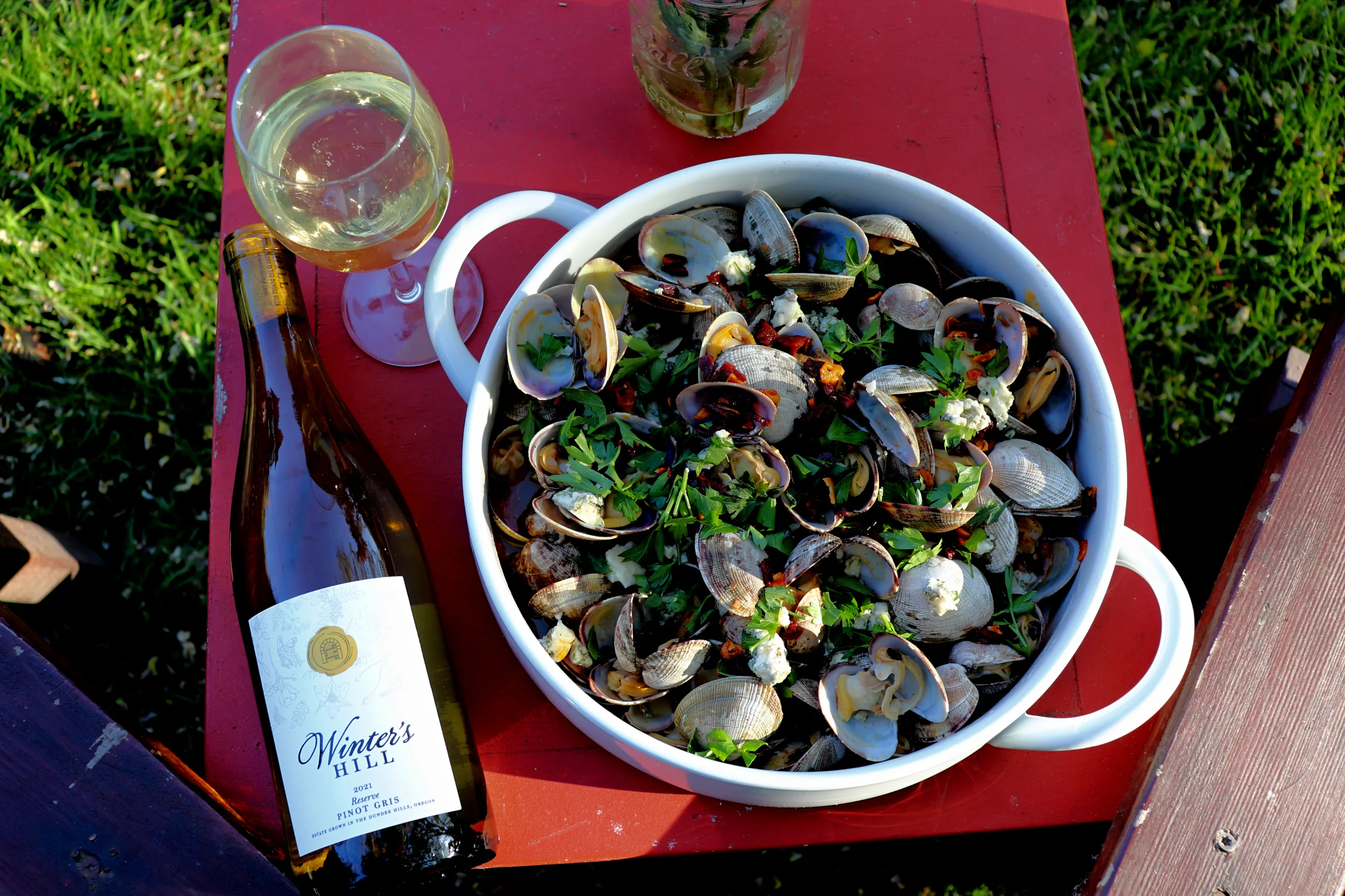 Chorizo Garlic Clams
Recipe Courtesy of Brenna
Serve with 2021 Pinot Gris Reserve
Total Time: 25-30 minutes
Ingredients
2 lbs. Steamer Clams
1/4c. diced Spanish or Portuguese Chorizo
6 cloves sliced garlic
2 TBSP butter
1/4c. dry white wine (our 2021 Pinot Gris Reserve in this case)
Optional Garnish:
Chopped Italian Parsley
Bleu Cheese
Directions
Step 1. I usually start by dicing my chorizo and putting it in a big pot with a drizzle of olive oil to start letting it sweat out to get as much flavor as possible.
For the chorizo – you can use whatever is convenient, I tend to search for a small hard link of Spanish or Portuguese chorizo - where I live I usually find it at an Asian market like H-mart or Uwajimaya if you're local!
Step 2. From there, once it starts to sizzle and you see the oils releasing from the chorizo add in your sliced garlic. You don't want to add it too early so it doesn't burn.
Step 3. Once the garlic & chorizo look like they're getting crispy, pull pot off the burner to make it easier and remove as much of the garlic & chorizo from the pot – keeping the oils in there. Set the garlic & chorizo aside (we'll use them to garnish later on).
Step 4. Put the pot back on the stove and add butter & wine and bring back to simmer.
Step 5. Then add clams directly in & cover with a lid. Let the clams steam 5-7 minutes – stirring after 3.
Step 6. When it looks like most of the clams have opened, remove from the stove & pour carefully into a large bowl for serving.
Step 7. Add garnish – sprinkle the crispy chorizo & garlic from earlier over the top, sprinkle some chopped Italian parsley & bleu cheese if desired.
Bear with me – I usually get a wedge of bleu cheese I crumble myself – the funk in the bleu cheese compliments the salty umami broth you've just made.
Step 8. Serve with some toasted bread on the side!