Sundried Tomato Chicken Thighs
This dish is rich and warming during these cold winter months, and the flavors pair perfectly with our 2018 Pinot Noir.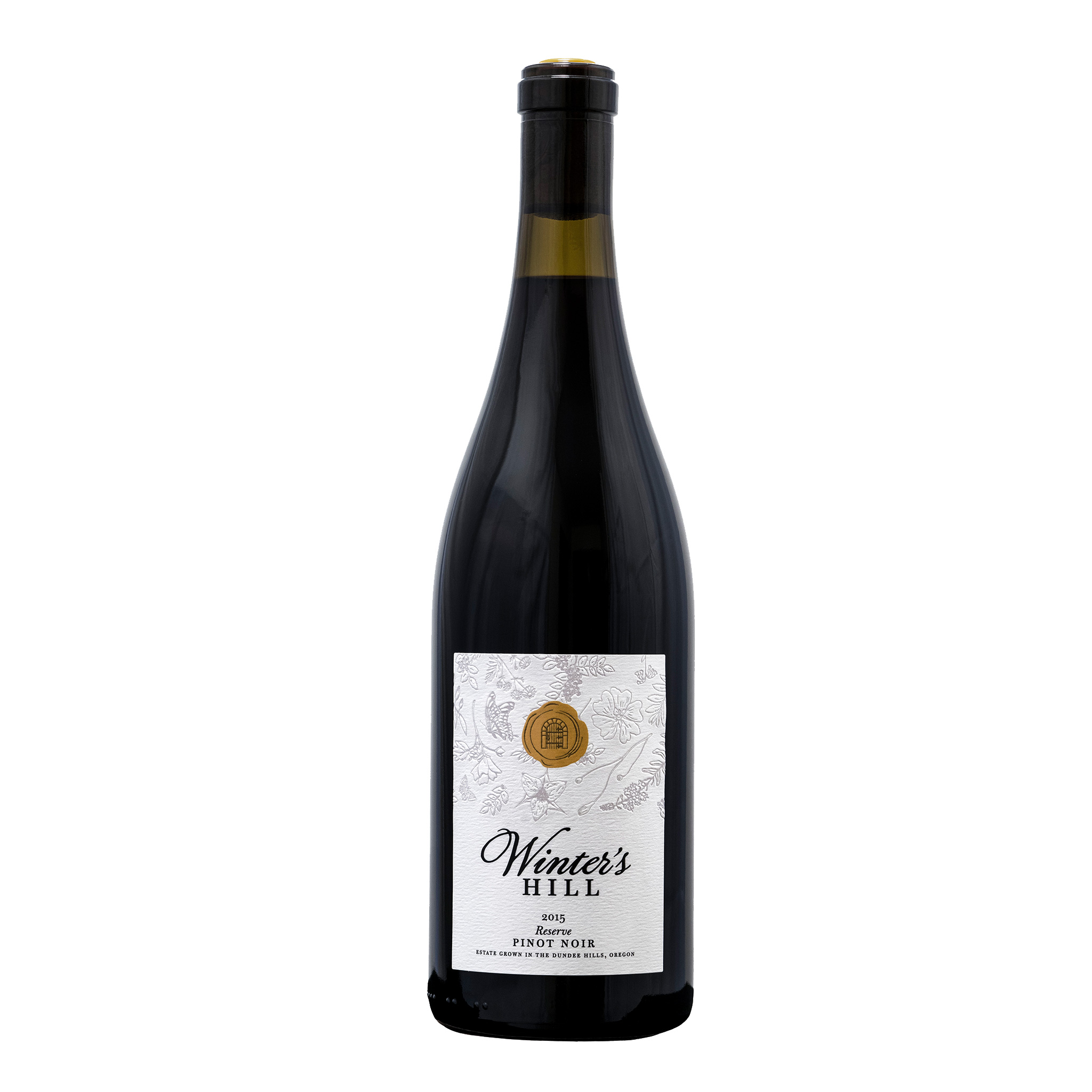 Recommended Wine Pairing
2015 Pinot Noir Reserve
Selected from the finest blocks of our vineyard, our Reserve Pinot Noir represents the finest wine we can make. After 12 months of aging, we chose 11 barrels to tell the story of the 2015 vintage. Enjoy it now, or allow it to develop greater complexity over the years. A selection of the finest blocks in the Estate Vineyard. After 12 months of aging, 11 barrels were chosen that best represented the 2015 vintage.
Sundried Tomato Chicken Thighs
Serve with 2015 Pinot Noir Reserve
Ingredients
1 cast iron skillet
1 1/2 pounds boneless chicken thighs (about 5 or 6 thighs)
Kosher salt and freshly ground black pepper, to taste
5 1/2 tablespoons all purpose flour, divided
1 tablespoon canola oil
1 tablespoon unsalted butter
3 cloves garlic, minced
1 small shallot, diced
1 cup chicken stock
1/2 cup half and half
1/2 cup sun dried tomatoes halves
2 cups baby spinach
3 tablespoons freshly grated Parmesan
2 tablespoons chopped fresh parsley leaves
2 tablespoons chopped rosemary
Directions
Season chicken with 1 teaspoon salt and 1/2 teaspoon pepper. Dredge chicken in 4 tablespoons flour until evenly coated.
Heat canola oil and butter in a medium skillet over medium heat.
Working in batches, add chicken to the skillet in a single layer and cook until golden brown and cooked through, reaching an internal temperature of 165 degrees F, about 4-5 minutes per side; set aside. Reduce heat to medium low.
Add garlic and shallot, and cook, stirring frequently, until fragrant, about 2 minutes; season with salt and pepper, to taste.
Whisk in remaining 1 1/2 tablespoons flour until lightly browned, about 1 minute.
Gradually whisk in chicken stock, half and half and sun dried tomatoes. Bring to a boil; reduce heat and simmer, stirring occasionally, until reduced and slightly thickened, about 3 minutes. Stir in spinach, Parmesan. rosemary and parsley; season with salt and pepper, to taste. Return chicken to the skillet.
Serve immediately.