Lamb Chops
This is a classic recipe with an un-classic Pinot Noir. This cool vintage Pinot Noir is known for a light body and high acid, which is a great for aging, and enjoying with a variety of foods. Our 2017 Pinot Noir showcases strawberry, rose petal, and baking spices such as anise, thyme, and sage. This wine paired perfectly with the lamb recipe below.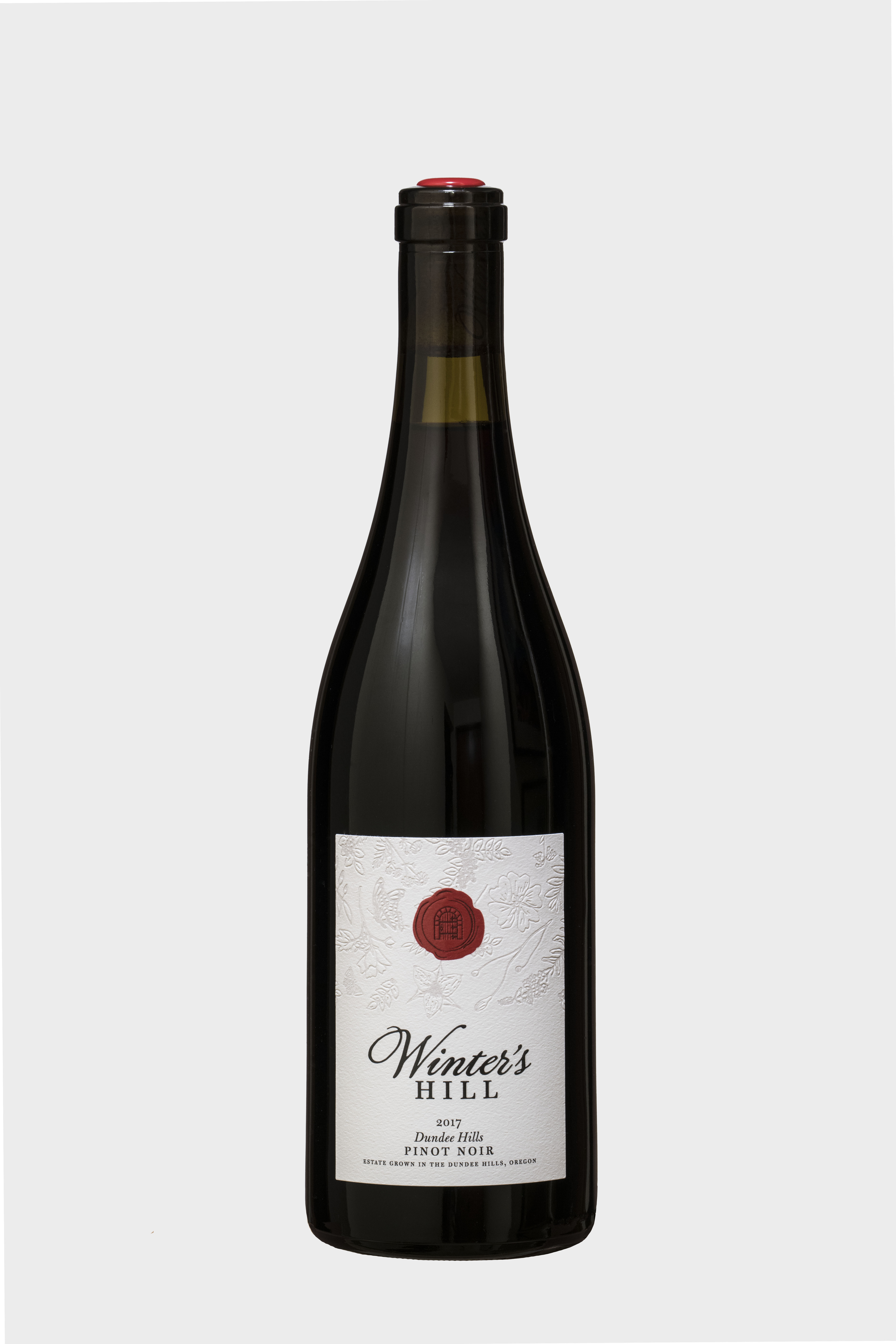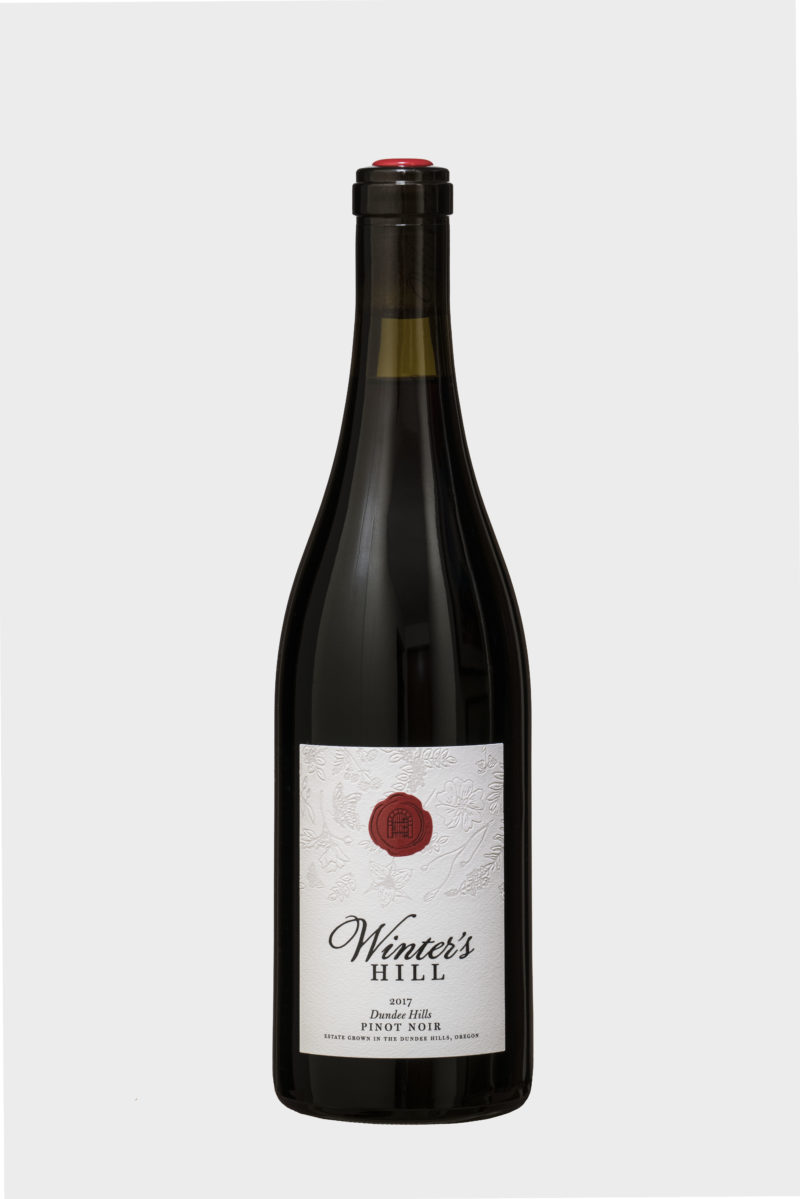 Recommended Wine Pairing
2017 Pinot Noir Dundee Hills
On the nose, aromas of strawberry and rose petal predominate. Spices such as anise, thyme, and sage pair combine with the fine tannins to give the wine excellent structure. The spices and a savory umami note suggest a pairing with game such as rabbit or quail. You can enjoy this wine now, but it will be even better if you allow it to cellar.
Lamb Chops
Serve with 2017 Pinot Noir Dundee Hills
Ingredients
Sauce
1 tablespoon extra virgin olive oil
1 large onion, coarsely chopped
1 large carrot, chopped
4 large garlic cloves, chopped
1 tablespoon herbes de Provence
4 1/3 cups Pinot Noir
4 1/3 cups Pinot Noir
3 cups chicken broth
1 tablespoon butter, room temperature
2 teaspoons all purpose flour
Lamb
1 cup finely chopped fresh Italian parsley
1/4 cup finely chopped fresh thyme
1/4 cup finely chopped fresh rosemary
1/4 cup finely chopped fresh sage
1 tablespoon ground black pepper
5 tablespoons olive oil, divided
3 1-1/2-pound well-trimmed 8-rib racks of lamb, preferably frenched
Directions
Sauce
Heat oil in large pot over medium-high heat. Add onions, carrot, garlic, and herbs de Provence to pot. Sauté until vegetables are deep brown, about 8 minutes. Add wine and broth to pot; return lamb and any accumulated juices to pot. Bring to boil, reduce heat to medium-low, and simmer uncovered 1 1/2 hours. Strain into large bowl, pressing on solids in strainer to release all stock. Return stock to same large pot. Simmer until reduced to 1 1/3 cups, about 15 minutes.
Mix butter and flour in small bowl to smooth paste. Whisk paste into stock. Simmer sauce until slightly thickened and smooth, whisking constantly, about 1 minute longer. Season with salt and pepper. DO AHEAD Can be prepared 1 day ahead. Transfer to small saucepan, cover, and chill. Rewarm before using.
Lamb
Stir fresh herbs and pepper in medium bowl to blend. Add 2 tablespoons oil and mix until herbs are sticking together. Sprinkle lamb racks with salt. Firmly press 1/3 of herb mixture over rounded side of each rack to cover. DO AHEAD Can be prepared 1 day ahead. Place on large rimmed baking sheet. Cover; chill.
Preheat oven to 350°F. Heat 3 tablespoons oil in large nonstick skillet over medium-high heat. Add 1 lamb rack to skillet, herbed side down. Sauté until browned, about 4 minutes. Turn rack over and sauté until browned, about 3 minutes. Place rack, herbed side up, on rimmed baking sheet. Repeat, fitting remaining racks on same sheet.
Roast lamb until thermometer inserted into center registers 135°F for medium-rare, about 25 minutes. Let lamb rest on sheet 15 to 20 minutes. Cut lamb between bones into individual chops. Arrange 3 chops on each plate. Drizzle with sauce and serve.