Scallop Crudo with Chili-Ginger Ponzu Sauce
Courtesy of our friends at Flying Fish PDX, Chef Erik Englund's recipe is sure to be a summer time hit. Featured in Oregon Wine & Food Cookbook, make sure to visit a reputable fishmonger like Flying Fish PDX to get your scallops!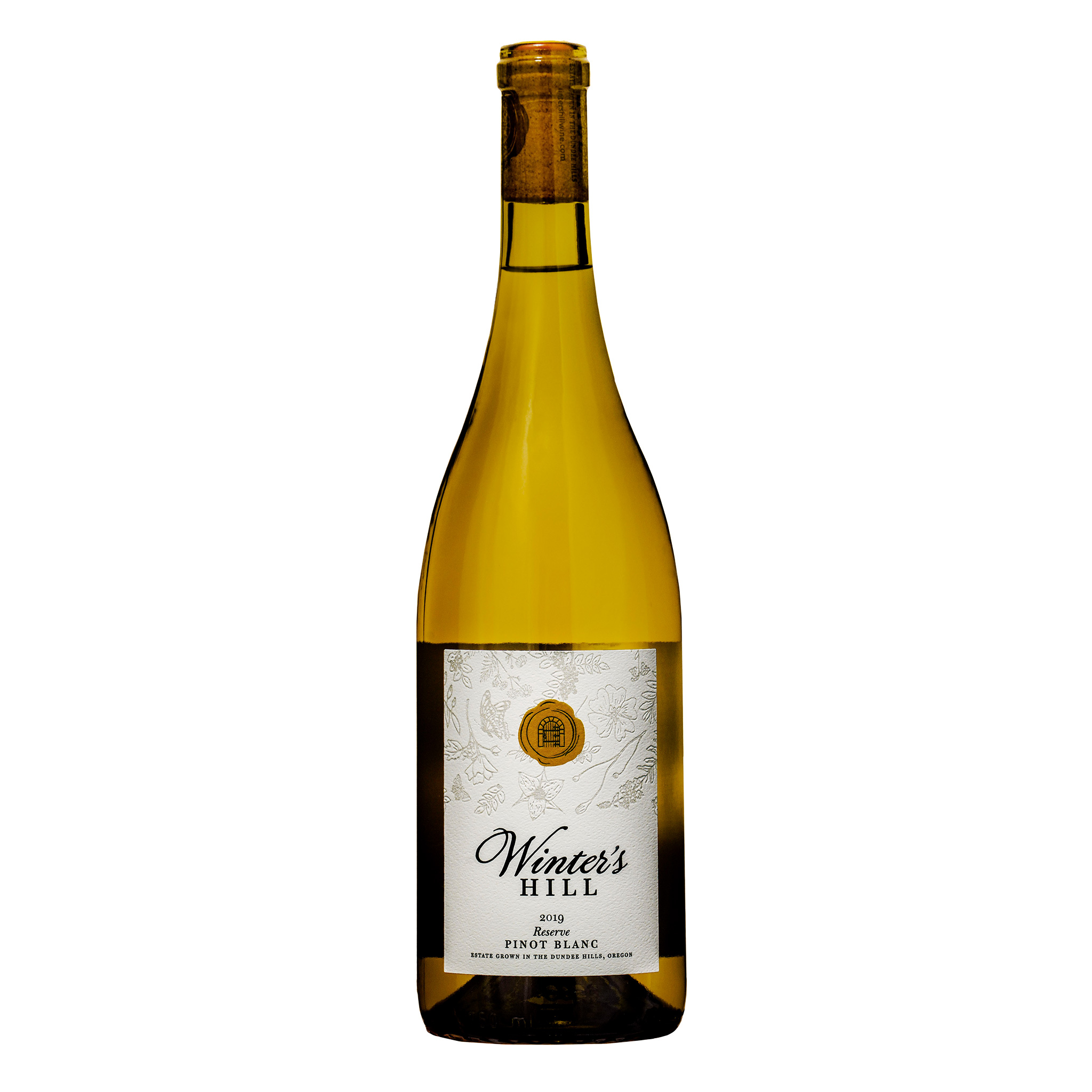 Recommended Wine Pairing
Pinot Blanc Reserve
The Reserve Pinot Blanc is hand picked and gently pressed with the whole clusters intact.  While removing the stems would speed up the process by allowing us to fit more fruit into the press, we prefer whole cluster pressing to preserve the aromatic compounds in the wine. After pressing, the Pinot blanc is tranferred into French oak puncheons for fermentation.  Puncheons are twice as large as standard oak barriques, and the greater volume helps to maintain the ideal temperature during fermentation.  The larger volume also leads to a more delicate and balanced oak flavor in the wine. After fermentation is complete, we maintain cool temperatures in the cellar to preserve the freshness and aromas of the wine.
Scallop Crudo with Chili-Ginger Ponzu Sauce
Recipe Courtesy of Erik Englund - Flying Fish
Serve with Pinot Blanc Reserve
Ingredients
Thai Chili Oil:
1 c. grapeseed oil
1 oz. dried Thai chilies (about 5 whole dried chilies)
Chili-Ginger Ponzu Sauce:
1/4 c. Thai Chili Oil
1/4 c. yuzu ponzu sauce
1/4 c. toasted sesame oil
1 Tbsp grated ginger
Scallop Crudo:
8 very fresh, dry-packed day boat or diver scallops. Side muscle removed if necessary, thinly sliced into 1/4 inch thick rounds
Chili-Ginger Ponzu Sauce
1 tart Granny Smith Apple, peeled, cored, and very finely diced
1 English cucumber, seeded, peeled, and very finely diced
1 c. fried shallots
5 shiso leaves, thinly sliced
Grated zest of 1 lemon
Directions
Thai Chili Oil:
Heat oil and chilies in a small saucepan over medium heat, until it reaches 300°F. Set aside to cool to room temperature.
When cooled, pour into a blender or food processor and blend until chilies are completely pulverized. Strain through a fine-mesh strainer into an airtight container. Discard solids. (This makes more oil than you need, so the extra can be refrigerated for several weeks).
Chili-Ginger Ponzu Sauce:
Mix all ingredients in a small bowl. Refrigerate until ready to use. (Can be made 5 days ahead).
Scallop Crudo:
Lay scallops, slightly overlapping, on a chilled plate. Dress with enough chili-ginger ponzu sauce to completely coat. Sprinkle apple, cucumber, fried shallots and shiso on top. Garnish with lemon zest.
Variations -
For a quick weeknight meal, you can sub the Thai chili oil with your favorite store-bought chili oil.
You can also make the scallop crudo with sashimi grade salmon instead.