Seafood Caldereta (Spanish stew)
Caldereta is Spanish for stew, and this recipe is made with a variety of seafood. This stew is easy to make, and we love it with our Pinot noir Blanc wine. Oh, and the recipe calls for 2 cups of white wine in it, so stock up!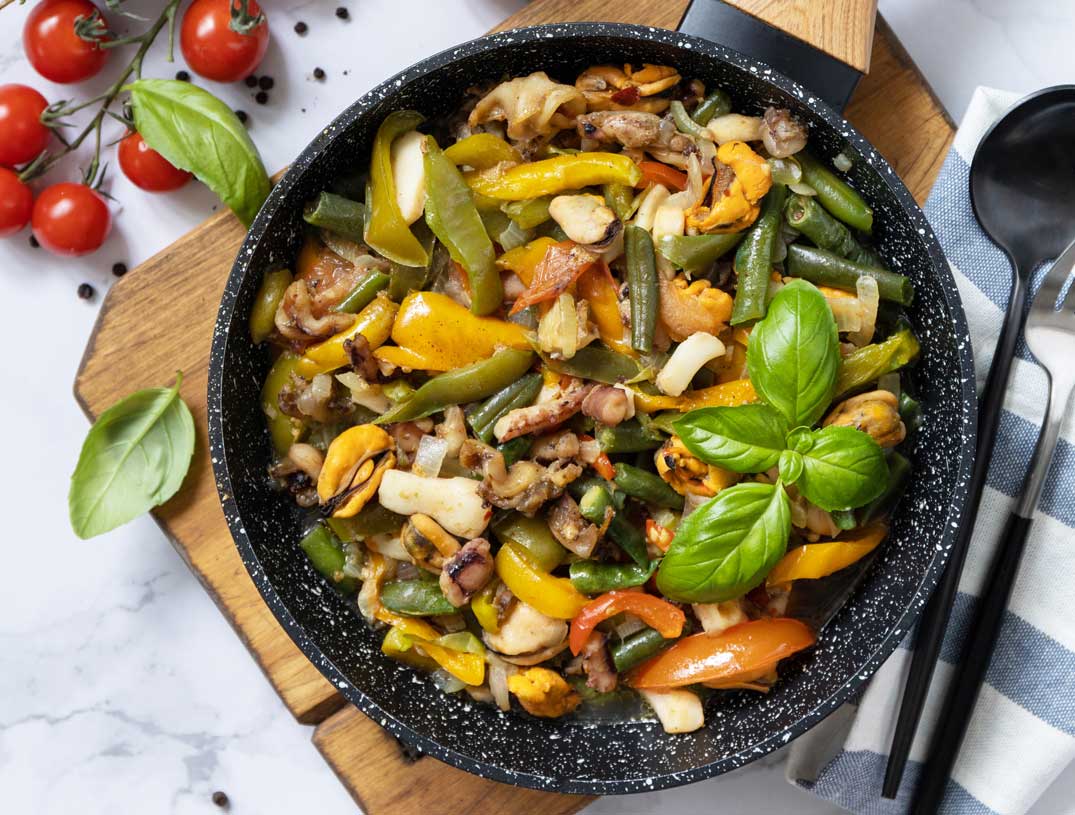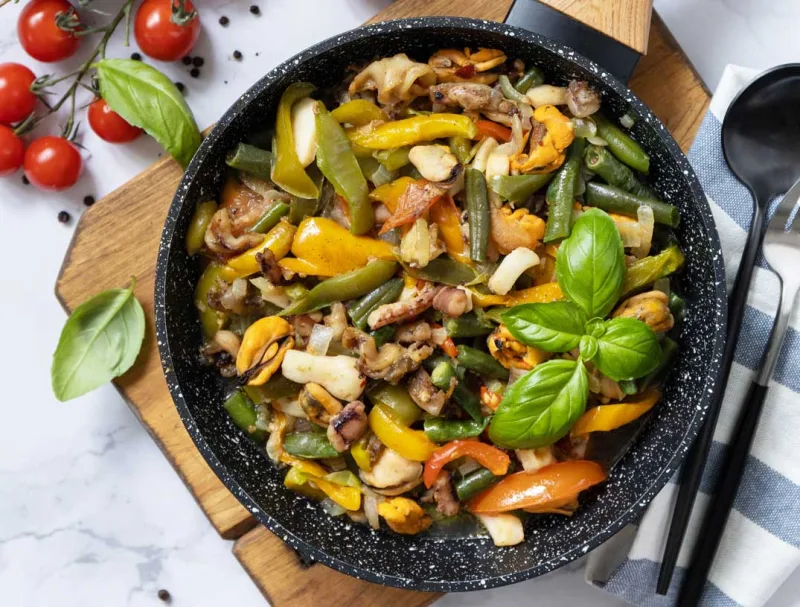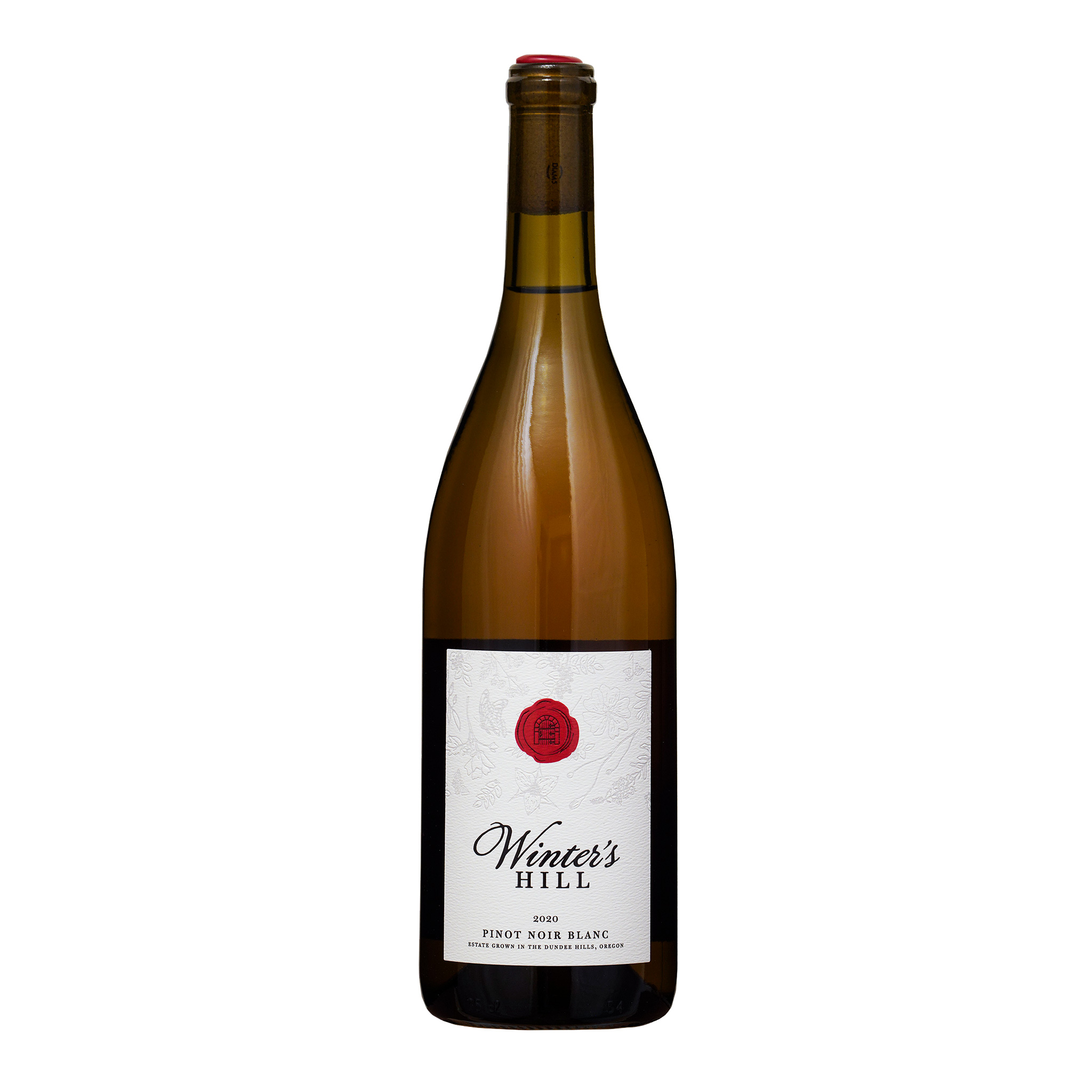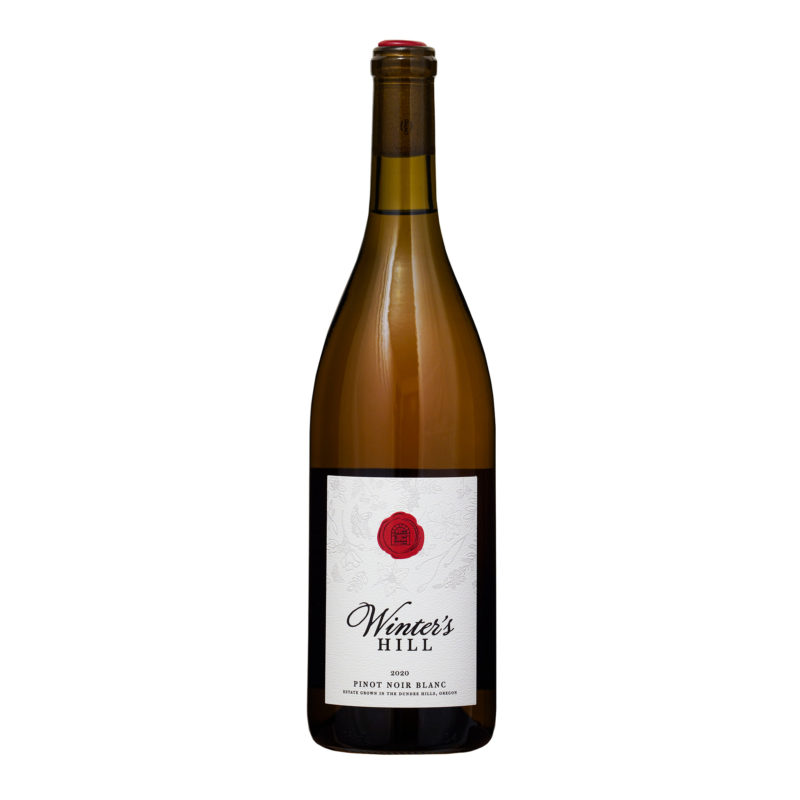 Recommended Wine Pairing
Pinot Noir Blanc
Crafting our first Pinot Noir Blanc gave us the opportunity to explore another aspect of the flavor and structure of Pinot Noir. We pressed the handpicked grapes using a "Champagne" cycle with our pneumatic press. In this cycle, the fruit is pressed very gently, with the absolute minimum of rolling or mixing of the grapes while in the press. This technique is extremely slow, requiring more than three hours to press one load of grapes, but it allowed us to extract the delicious juice and preserve the aromas of the wine, while minimizing the color and tannins that could be extracted from the skins. Just the faintest hint of salmon reminds you that this wine is 100% Pinot noir. We then fermented and aged the wine in French oak barrels to allow the wine to develop a rich texture and mouthfeel to balance the aromas and structure of the wine.
Seafood Caldereta (Spanish stew)
Serve with Pinot Noir Blanc
Ingredients
1/3 cup extra virgin olive oil
1 onion, finely chopped
1 red pepper, chopped
5 garlic cloves, finely chopped
3 cups vegetable broth
1 15oz can diced tomatoes
2 cups white wine
1/2 cup aioli (easy aioli recipe click here)
1/2 teaspoon sweet paprika
1/2 cup brandy
1.5 lbs skinless firm white fish fillets (such as ling or cod), cut into 1.5 inch chunks
16 prawns, peeled
12 scallops
1/2 cup flat-leaf parsley leaves, finely chopped
Crusty bread, to serve
Directions
Heat olive oil in a pan over medium-low heat.
Add the onion and pepper and cook, stirring, for 6-8 minutes until softened.
Add the garlic and cook, stirring, for 2-3 minutes until fragrant and lightly golden.
Add the tomatoes and simmer for 10 minutes or until slightly reduced.
Add the wine and 3 cups vegetable broth. Increase heat to medium-high and bring to the boil, then reduce heat to medium-low and simmer for 20 minutes or until slightly reduced.
Meanwhile, combine aioli and paprika in a bowl. Set aside until ready to serve.
Place the brandy in a separate small saucepan over medium heat. Simmer for 2-3 minutes to burn off some of the alcohol, then stir into the soup. Simmer for a further 10 minutes.
Add the fish to the soup and cook, stirring occasionally, for 2-3 minutes.
Add the prawns and scallops, and cook for 1-2 minutes until all the seafood is just cooked.
Divide the soup among ! four serving bowls and scatter with the parsley. Serve with the paprika aioli and crusty bread.