Braised Short Ribs
This is a perfect meal when wanting to impress friends or family. It's really easy to do, and taste amazing. Simply needs time. Braising means to cook slowly in fat and a small amount of liquid in a closed pot. This gives you fall off the bone, juicy delicious meat that can be served over potatoes, polenta or pasta.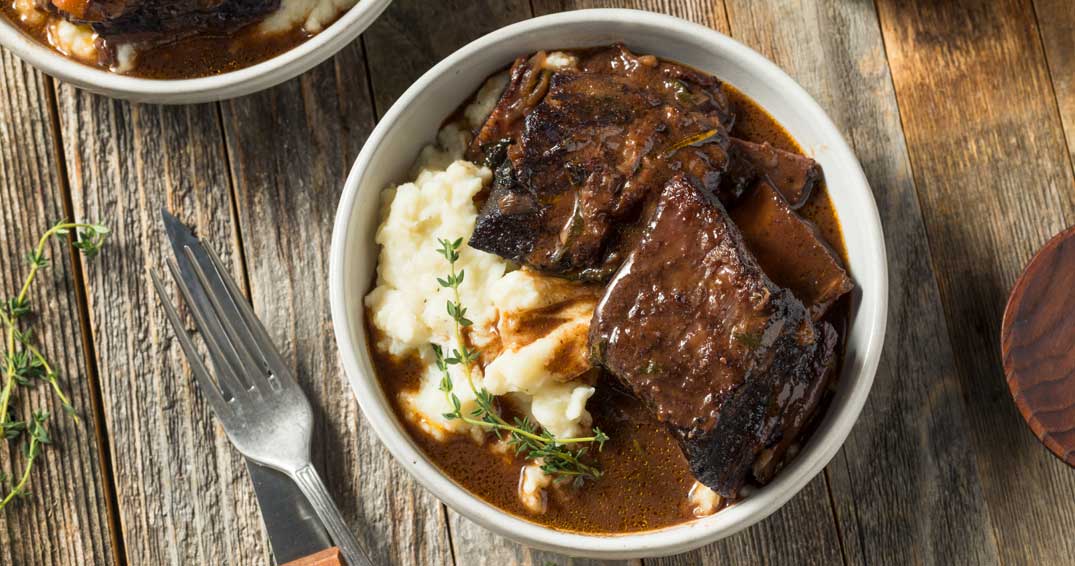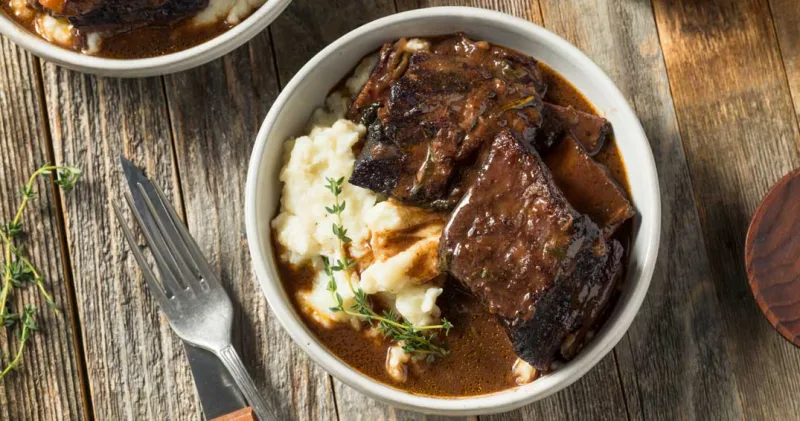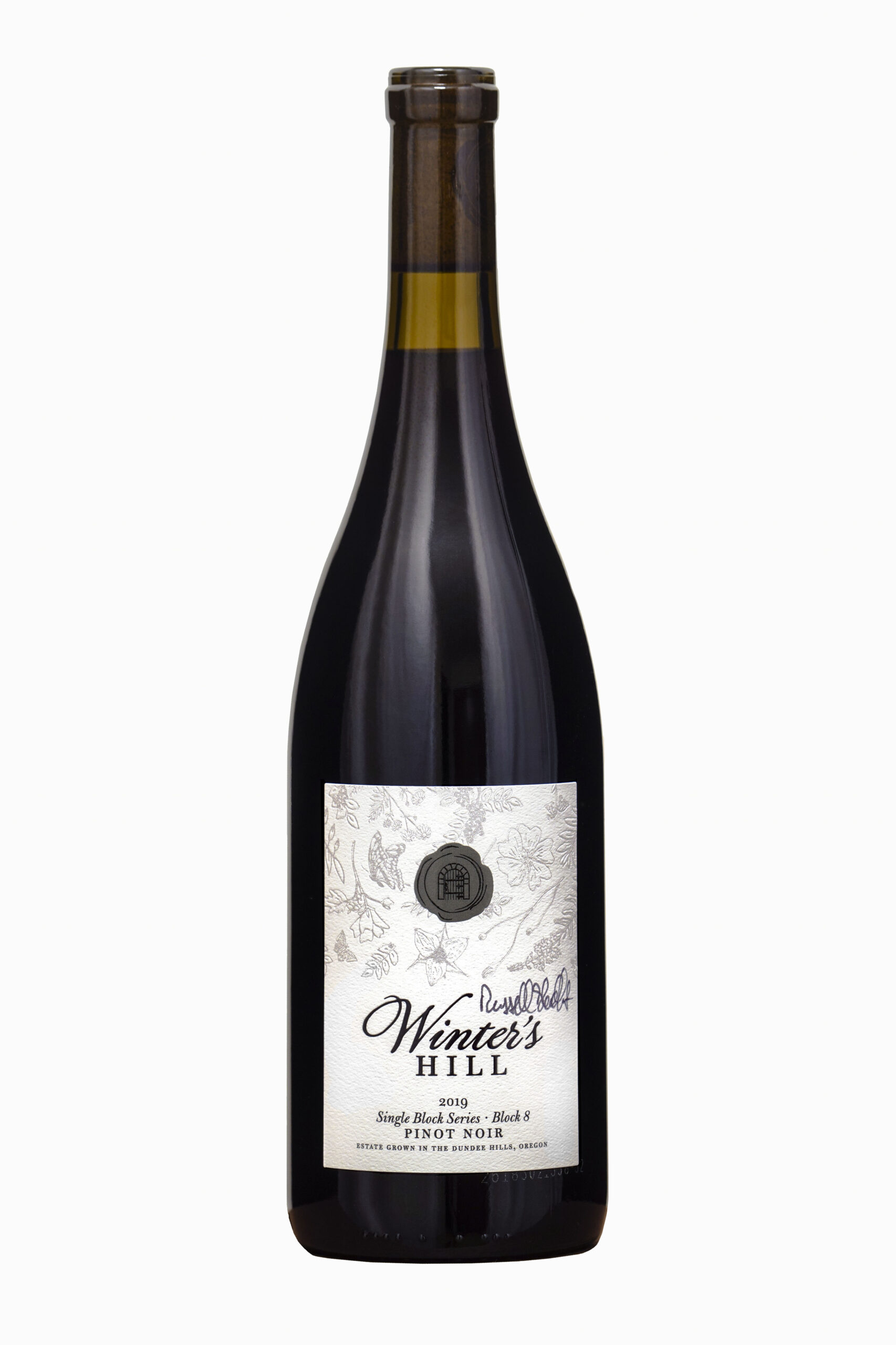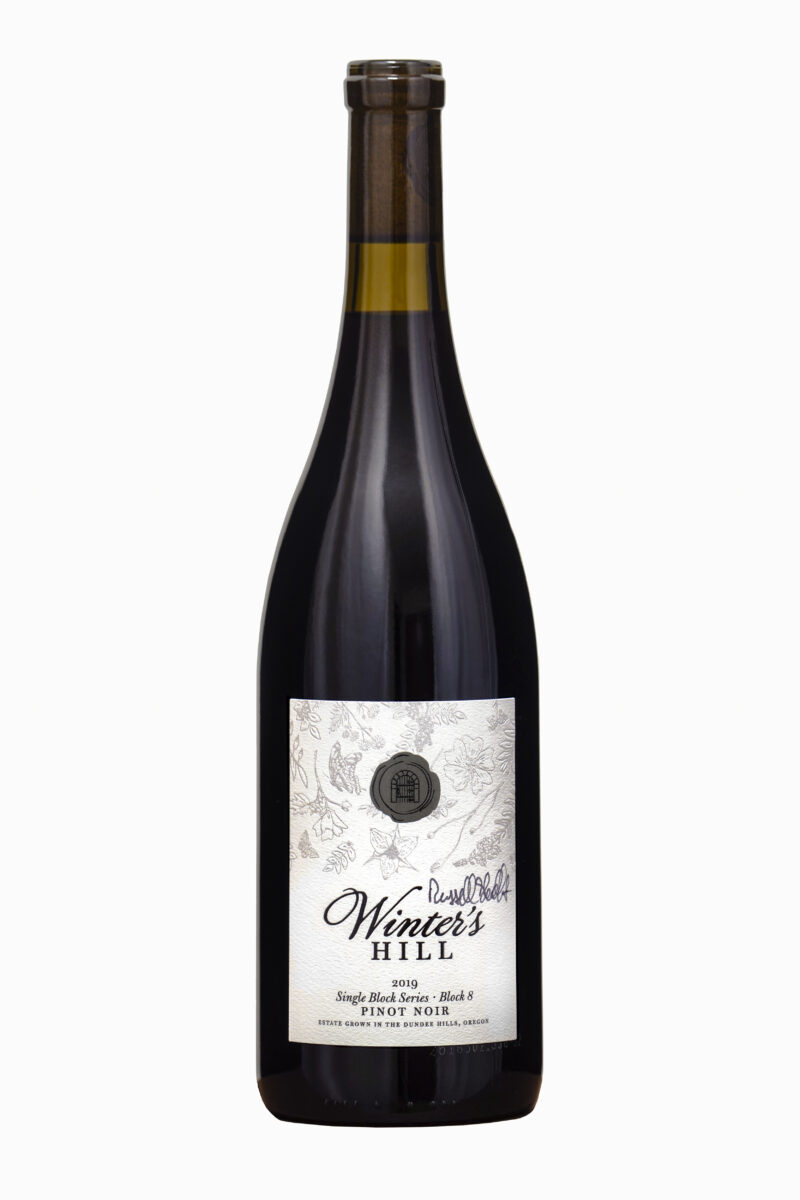 Recommended Wine Pairing
Pinot Noir Block 8
We created the Single Block Series to highlight the unique characteristics of each block. Block 8 is planted to Wädenswil selection of Pinot Noir. Block 8 is the smallest steepest, and warmest section of our vineyards. Always one of our most fragrant wines, with polished tannins that reward cellaring.
Braised Short Ribs
Serve with Pinot Noir Block 8
Ingredients
5 Pounds bone-in beef short ribs, cut crosswise into 2-inch pieces
Kosher salt and freshly ground black pepper
3 Extra virgin olive oil
3 Medium onions, chopped
3 Medium carrots, peeled, chopped
2 Celery stalks, chopped
3 Tablespoons all-purpose flour
1 Tablespoon tomato paste
2 Cups Pinot Noir
10 Sprigs flat-leaf parsley
8 Sprigs thyme
2 Sprigs oregano
4 Sprigs rosemary
2 Fresh or dried bay leaves
2 Garlic cloves smashed
4 Cups low-salt beef stock
Directions
1. Preheat oven to 350°. Season short ribs with salt and pepper. Heat oil in a large Dutch oven over medium-high. Working in 2 batches, brown short ribs on all sides, about 8 minutes per batch. Transfer short ribs to a plate. Pour off all but 3 Tbsp. drippings from pot.
2. Add onions, carrots, and celery to pot and cook over medium-high heat, stirring often, until onions are browned, about 5 minutes. Add flour and tomato paste; cook, stirring constantly, until well combined and deep red, 2-3 minutes. Stir in wine, then add short ribs with any accumulated juices. Bring to a boil; lower heat to medium and simmer until wine is reduced by half, about 25 minutes. Add all herbs to pot along with garlic. Stir in stock. Bring to a boil, cover, and transfer to oven.
3. Cook until short ribs are tender, 2–2½ hours. Transfer short ribs to a platter. Strain sauce from pot into a measuring cup. Spoon fat from surface of sauce and discard; season sauce to taste with salt and pepper. Serve in shallow bowls over mashed potatoes, polenta or pasta with sauce spooned over.